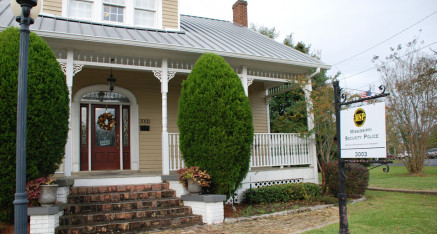 Established in March 1998, Mississippi Security Police, Inc. (MSP) is a professional security management company with our corporate office located in Pascagoula, Mississippi. MSP is locally-owned and operated and the company owner, Nicky Maxwell, was recognized by the U.S. Small Business Administration (SBA) in 2008, as Mississippi's Small Business Person of the Year. Our client base was built on a solid reputation of integrity and trustworthiness, which MSP has always maintained. The broad range of services offered by MSP has established the company as a leader in the security industry from our proven performance with United States Immigration and Customs Enforcement, the United States Coast Guard, and other agencies under the Department of Homeland Security.
One of our main goals was to provide highly trained and experienced individuals to ensure a professional security atmosphere. We recognized that critical needs were not being met with regards to local and national security standards. Therefore, MSP structured plans early on to successfully recruit and retain knowledgeable and skilled individuals. To be the best in the business, MSP prides ourselves on providing our A-Team to all our clients.
Our Mission

To provide a total security management system while maintaining cost effective and efficient standards.This goal is achieved beginning with careful selection of our personnel, continued training with performance evaluations, and hands-on management. We all function as a team striving toward providing our security management services at the utmost professional levels throughout the organization.
We strive to ensure that quality management is an ongoing process through constant review and evaluation of company practices and risk management services to our customers.